Sacramento Probation Violation Attorney
Protect Yourself & Avoid Jail Time
When you commit a crime, you may be given probation in lieu of jail time. Probation length typically varies from one to three years. When you break the terms of your probation, you are in violation. This can lead to severe consequences.
In general, probation may be violated by doing any of the following:
Refusing to appear in court
Not reporting to your probation officer
Not paying fines
Traveling out of state without permission
Committing other crimes
What Happens if You Violate Your Probation?
Probation can be expensive. Between drug tests, supervision, and restitution, there are many expenses that come with the privilege of probation. Failure to pay any fines associated with your probation is a violation of the probation and may result in further penalties.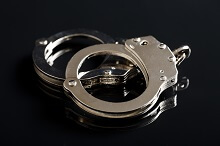 If you violate your probation, you may receive a warning or be ordered to appear in court. This will depend on the severity of the violation. In any case, trust the skilled representation of an aggressive Sacramento probation violation attorney. Call the Law Office of Jonathan Gonzales at (916) 318-5177 to discuss your situation.
If you are facing charges, let our Sacramento probation violation attorney help. Schedule your free consultation!
What Are the Punishments for Violating Probation?
A probation violation can carry dire consequences. The judge can continue the probation term with or without modifications, such as adding conditions or extending the term, or revoke probation and send the person to jail or prison.
Judges have the ability to impose whatever punishment they deem appropriate, up to the maximum limits of the state. Punishment may include:
Community service
Rehabilitation
Large fines
Jail time
It is possible that the probation could be revoked, meaning that you'll have to spend your original sentence in prison.
Avoid Fines & Jail Time with Help from a Sacramento Probation Violation Attorney
Breaking the terms of your probation is never a good idea. You are essentially committing another crime without fulfilling the terms of your previous crime. This can lead to severe penalties such as fines and jail time.
The Law Office of Jonathan Gonzales can help you avoid these consequences. We have handled thousands of cases and helped numerous clients get their cases dismissed. With an undefeated jury trial record for 2016, 2017, 2018, and 2019 for different types of criminal cases, we are more than qualified to advise you of the legal rights available to you. Our Sacramento probation violation lawyer uses an aggressive approach to help you get the results you desire. Even if we have to go to trial, we will be by your side to help you get the results you deserve.
Let us review the details of your case during a free consultation. Contact the Law Office of Jonathan Gonzales at (916) 318-5177.